To the Edge of the Sky - BTS Inspired Visual Novel
A downloadable visual novel for Windows, macOS, and Linux
PLEASE NOTE THIS DEMO IS FREE. DONATIONS APPRECIATED BUT OPTIONAL!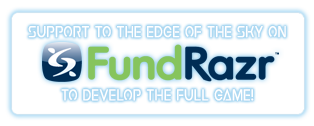 Funding to continue game development going on NOW!

#TTEOTSPhase3 Now Available in English for Android, PC and Macs! iOS coming soon! (Delayed due to review process)
This concludes the prologue and the demo. The next update begins the full game in March 2018!
ARMY Fan translations temporarily unavailable in-game for: Korean, Portuguese, Spanish, French, Polish, and German with fan translations for Chinese (traditional & simplified), Russian, Czech, Dutch, Thai and Lithuanian coming soon!
---
Enter the year 2077 and become Seven, the newest addition to Phantom Alpha, a secret team who operates under the enigmatic government organization known as P.H.A.N.T.A.S.M.

After joining, you find yourself befriending the other rookie on the team, an incredibly skilled youth known to you only as Zero. As you meet the other members, you realize that despite being a team, they all vary drastically in personality, background, talent and ability.
Regardless of your differences, Phantom Alpha diligently completes missions alongside each other. But together, you soon discover that on the other side of the radiant world of light, lies an equally dark world of shadows…
---
To follow, help or find out more info about the project, please check the links below!
ARMY, we are Aeon Dream Studios, an indie visual novel developer. You might have heard of our #ARMYWantsBTSGames initiative we began back in December 2016. We have prepared a FREE unofficial fan made demo of our potential BTS game for ARMY to play. We are developers, but please consider this currently fan made as we make no profit from it!

We are not in any way affiliated with BigHit Entertainment or BTS.
You can find us here:
Download
Click download now to get access to the following files:
to-the-edge-of-the-sky-win-lin.zip
141 MB
to-the-edge-of-the-sky-osx.zip
123 MB
Also available on