To the Edge of the Sky
A downloadable visual novel for Windows and macOS
NOTICE: If you have played this game prior to August 2018, please note that Operation Phoenix changed the art. Some of TTEOTS game art has changed, due to a third party dispute regarding the male Phantom Alpha members. 4 of 7 of them have been updated with new designs and faces to settle the dispute. 3 remaining are covered by masks until Chapter 04 releases in September.
Please click 'Begin' for more information. While this is only a temporary state while we rework things, we wanted to let players know about the state of the game.
PLEASE NOTE THIS DEMO IS FREE. DONATIONS APPRECIATED BUT OPTIONAL!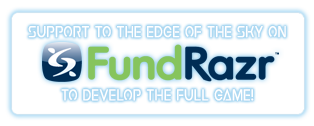 Funding to create a book based off the game going on NOW!
---
Enter the year 2077 and become Seven, the newest addition to Phantom Alpha, a secret team who operates under the enigmatic government organization known as P.H.A.N.T.A.S.M.

After joining, you find yourself befriending the other rookie on the team, an incredibly skilled youth known to you only as Zero. As you meet the other members, you realize that despite being a team, they all vary drastically in personality, background, talent and ability.
Regardless of your differences, Phantom Alpha diligently completes missions alongside each other. But together, you soon discover that on the other side of the radiant world of light, lies an equally dark world of shadows…
[Note: This game is STILL in development and is as of yet, unfinished in its entirety until the end of 2018. New chapters are still being added regularly and you may experience instability with saves. We do not release specific update dates. The game will have to be redownloaded on PC if you do not have the Itch.io app, but your saves should still remain.]

---
We are Aeon Dream Studios, an indie visual novel developer.

You can find us here:
Download
Click download now to get access to the following files:
to-the-edge-of-the-sky-win.zip
287 MB
to-the-edge-of-the-sky-osx.zip
229 MB
Also available on