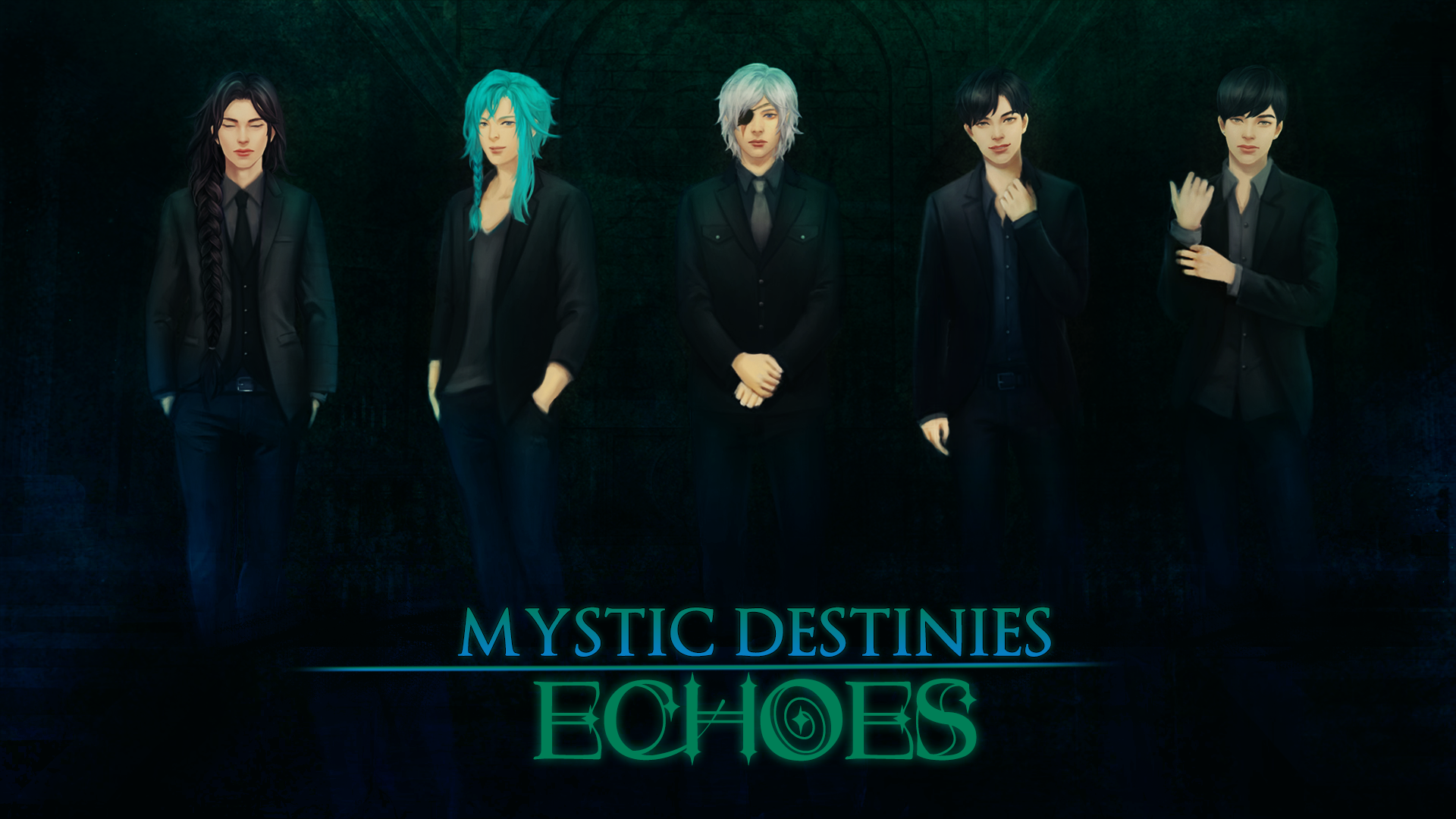 Mystic Destinies: Echoes
Naoki's Common Route Scenes Complete
---
Hey guys, I didn't update with a dev log last time, but this one will include all the changes.
- You can now access Cillian's route from the Dawn Files menu. Naoki's route will unlock there, once it's up.
- The lexicon is working, yay! It can only be access from the in-game menu at this time.
- All of Naoki's common route scenes are now complete. As a helpful guide, character specific scenes occur in Chapters 03, 05, 06, 08.
- I removed the choices for scenes past Ch 05. You can no longer jump around, you're considered locked in after Chapter 05's scene. So scenes with the guy you locked in will just automatically play.
- As a side note, I'm going to be uploading an Echoes developer commentary early this week. I'm not sure what route I will be choosing, but feel free to request it on the video. I've already started with TTEOTS. You can find my Youtube channel here: https://www.youtube.com/channel/UCzAY6_J18KrPBXuOtN1_k3A
- Ajané
Files
mystic-destinies-echoes-early-access-win.zip
1 GB
Get Mystic Destinies: Echoes
Comments
Log in with itch.io to leave a comment.
Love Naoki!! Can't wait to play his full route! Keep up the awesome work. :