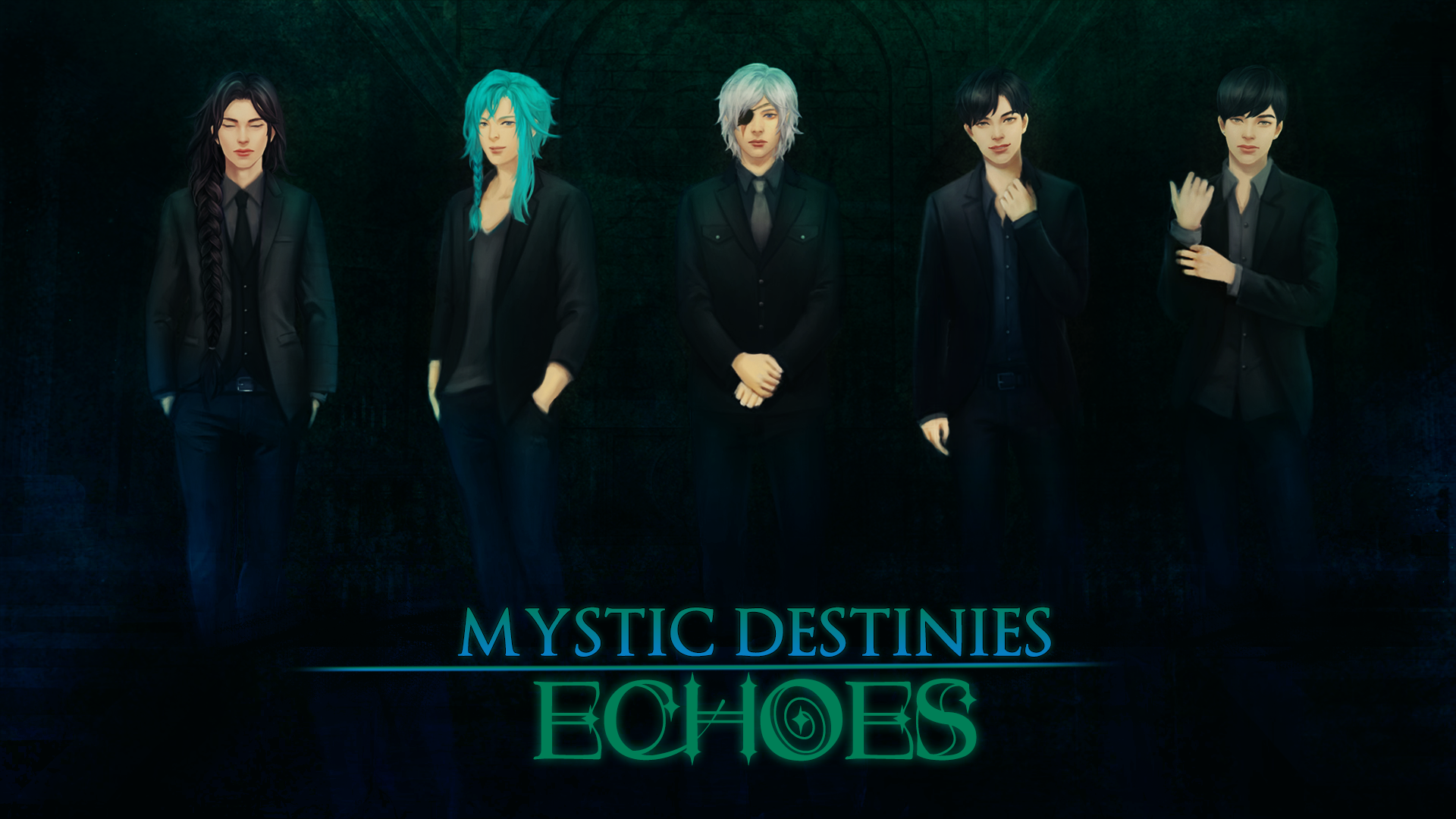 Mystic Destinies: Echoes
Chapter 03, Scene 02 Released: Romance Begins?
---
Mystic Destinies: Echoes plays differently from Mystic Destinies: Serendipity of Aeons in that it consists of a common route with branching romances. However, during common routes, as you may know, you get to spend time with your guy of choice during certain points in the story to get to know them better. This is the first point in the game where this is available, and simply because his was the fastest for me to get up, Naoki's is first. Jin Sol received crowdfunding for a mini route as well, so he has a brief optional scene in this release as well.

Since these scenes are "meaty" in that they're full of pathos and consist of the romance of the story, I plan to continue to release them individually one by one with more frequent updates wherever they appear. I plan to release Jun's next.
Feel free to leave me a comment of whose scene you would like to see released after Jun.
As always, I highly recommend downloading Itch.io's app to most easily and cleanly receive updates. And as always, I'd like to thank those who have supported me by purchasing or donating, and those who continue to support me on my Patreon, which all allows me to keep working.
Files
mystic-destinies-echoes-early-access-win.zip
1,022 MB
mystic-destinies-echoes-early-access-mac.zip
1,006 MB
Get Mystic Destinies: Echoes